A Digital Answering Service for the Realtor
A business phone service that provides professional "Receptionist" services.
Announces callers, transfers call to your cell phone – records messages, sends voice, fax and text messages to your e-mail.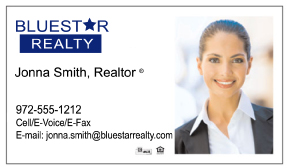 Includes Voice / Voice Mail
E-Voice / E-Fax
Perfect for the Realtor!
When a client calls your Business Line:
"You have reached the office of Jonna Smith with BlueStar Realty. To speak with her, please press "1", to leave a message press "2" , or you can send a text or fax to this number at anytime."
Includes these features:
Your "Receptionist" allows callers to choose whether to speak to you and announces the caller's name
– or leave you a message that is automatically sent to your existing e-mail as an E-voice.
"Transfer to Voicemail" – While speaking with caller you can transfer them to your voicemail to leave
detailed information – no more writing messages. The message is then sent to your existing e-mail as
an E-voice.
All recorded messages and voicemails are sent to your e-mail for more efficient and effective follow up.
"E-Fax" – receives faxes to your e-mail.
Options:
"Text Messaging" – receive business texts to your BusinessLine allowing your mobile clients their
preferred choice of communication.
"R to Record" – Record inbound live calls with a single keystroke – sends message to your e-mail.
For Businesses with more than 5 employees – Ask about out Business Office!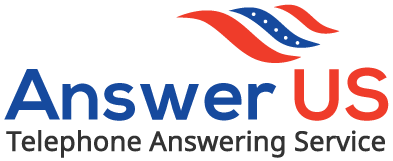 Nationwide Digital Answering Service
8350 N. Central Expwy, Ste. 750
Dallas, TX 75206
800-879-3500 I 972-380-8400
PRESS 3
To speak to a consultant call:
214-520-4420
800-218-1785